Who is Sisko Floyd?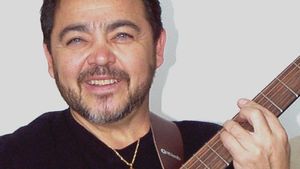 Sisko Floyd, is an alias, a work of fiction. My legal name does not sound like a song writer, musician's name. However, Sisko Floyd conveys a sense of youth even though youth left me long ago. Sisko Floyd is cool, where I am not.  My mom would say, "I am partly truth and partly fiction." 
I have been writing and playing music for over 50 years. As I got better, I got older. Life and it's responsibilities derailed me from music as a profession, but I have made a great life.  I often traveled but carried a guitar so that I could write songs and practice. I wrote many songs as I missed my wife and kids. It also kept me out of the bars and away from other hazards of the road.
I do not get out much. I focus my time on creating music, rather than performing.  While I enjoy performing, I limit them to private and special events, and good social causes. I love interacting with people but do not enjoy getting too an event or coming back from an event. Moving my equipment is something I do not enjoy.